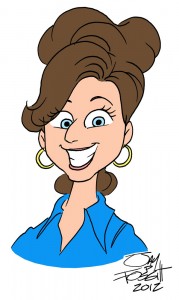 Martha has been with our clinical team since 2011. She joined us as a Certified Ophthalmic Technician and then went onto to successfully complete our accredited Orthoptic Training Program. In September of 2013, she joined our team of orthoptists.
"Orthoptics" is an ancillary field within ophthalmology pertaining to the evaluation of disorders of the visual system, with an emphasis on binocular (two-eyed) vision. They are board-certified by the American Orthoptic Council after the successful completion of a two-year clinical orthoptic program and a prior baccalaureate degree.
The successful evaluation of children requires patience in a playful, gentle atmosphere. Orthoptists are specialists in evaluating vision of children of all ages and abilities, as well as adults with eye misalignment and double vision and are uniquely skilled in specialized diagnostic and therapeutic techniques.
In addition to staffing our offices, the orthoptists at Children's Eye Care participate in the clinical education of ophthalmology residents-in-training at Children's Hospital of MI, as well as contribute to clinical research in the study of ocular motility.
EDUCATION AND TRAINING
Bachelor's Degree
Michigan State University, East Lansing, MI
Associate's Degree in Applied Science
Henry Ford Community College, Dearborn, MI
Post-Graduate Training
Orthoptic Training Program, Children's Eye Care, Detroit, MI
Certified Orthoptist
American Orthoptic Council
Certified Ophthalmic Technician
Joint Commission of Allied Health Personnel in Ophthalmology